Details
Electrified
The container is fully electrified and lighted. The requirements for field use by the Finnish Defence Forces have been accounted for.
Durable
The Cargofit container gym and all permanent structures inside it, including horizontal bars, slide rails and equipment racks, are electro-galvanized and powder coated. All parts are designed and made in Finland, and the materials used were chosen for toughness and use harhs conditions.
Patented
The slide rail technology used in the Cargofit container gym is protected by an international patent application. International patent application nr. PCT/FI2019/050885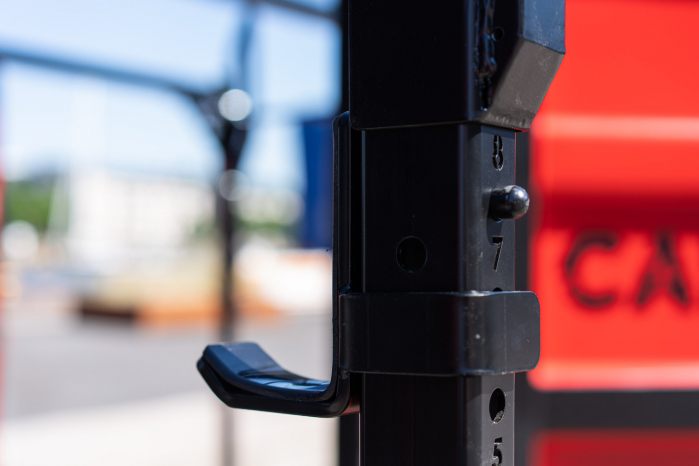 The development of the Cargofit 2.0 sports container was a further development of the company's first Cargofit 1.0 product. The idea was to design and manufacture a sports container that is completely built into the sea container. With the help of the development project, the product can be designed in such a way that the standards of the sea container are maintained and thus the product maintains the standards of the container moved by land, sea and air. The total budget of the project was 100,000 euros, of which the development grant accounted for 50%.